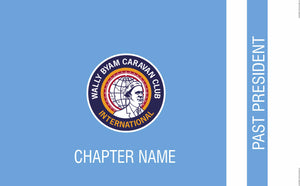 3' x 5' Local Club Officer flag with WBCCI logo. 100% American made, colorfast Nyl-Glo material.
NOTE: The Local Club name printed on the flag will be the
same

 as the person ordering the flag.  No returns or refunds.
**Local Club flags are ordered from flag maker - lead time on flag orders is 6-8 weeks.